Book & Sermons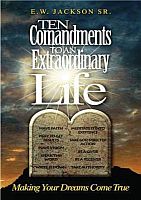 Trying to figure out how to fulfill your dreams?

Discouraged by high gas prices, the slow economy, and other pressures which make life uncertain and difficult?

Learn how to live above the pressures of life and succeed in spite of them.

Achieve financial security
Have a happy marriage
Overcome emotional stress


Ten Commandments to an Extraordinary Life
will give you the answers you need!


To purchase Bishop Jackson's book

Call 800-BOOK LOG (800.247.6553)

or

Click here to purchase online


Click here to view
a list of Bishop's Sermons
November 2009-February 2010.